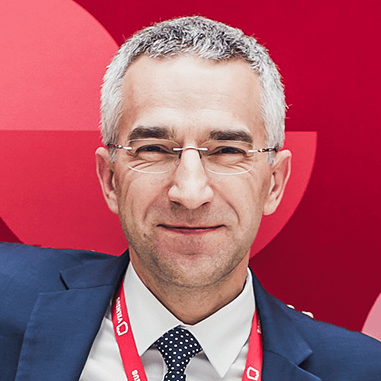 19 years of experience as an Attorney at Law
19 years of experience as a pleading attorney
right of audience at all Romanian courts, including the High Court of Cassation and Justice
11 years of experience as a Trademark/Patent Attorney
11 years of experience as a Patent, Design and Trademark Attorney
Intellectual property agent / cousellor authorized by OSIM and EUIPO
Previous experience
[2014 – 2015]  –  Vilau | Associates  – coordinated the Intellectual Property and Litigation areas of practice 
[2004 – 2014]  –  Vilau & Mitel  –  coordinated the Intellectual Property litigation and prosecution areas of practice 
[2000]              –  Norton Rose, London – visiting attorney [July 2000].
[1998 – 2004]  –  Vitzman, Webster & Partners – Junior and Senior Associate
9 years of experience as an Attorney at Law
Ioana Buru has 9 years of experience as a pleading attorney having the right to represent clients before all Romanian courts, including the High Court of Cassation and Justice (Romania's Supreme Court) in intellectual property, copyright, rights of personality, medical negligence, inheritance, real estate, employment and family law.
4 years of experience as a Trademark/Patent Attorney
Ioana Buru is authorized as a Patent, Design and Trademark Attorney and is a member of the Romanian Chamber of Intellectual Property Counsellors (CNCPIR – https://www.patent-chamber.ro). Ioana is currently serving within the Legislation Committee of CNCPIR.
Previous experience
[2013 – 2014]    Vilau & Mitel  –  Senior Associate within the Intellectual Property and Litigation practices
[2014 – 2015]    Vilau | Associates  – Senior Associate within the Intellectual Property and Litigation practices  
[2008 – 2013]  – Ioana Buru Law Office – Independent attorney acting in civil, commercial and employment areas of practice